I've finally finished my arrangement of "My Funny Valentine", by Richard Rogers. It's too bad I didn't finish this by valentines day.
I'm not sure if any of you really care, but I will proceed to dissect it for you…
I decided I wanted a 6/8 feel to most of the song, to keep a feeling of movement.
Halfway through you'll notice the song changes to a walking 4/4, I kept similar chords in this section. But I wrote a new melody and lyrics which hopefully fit the rest of the song.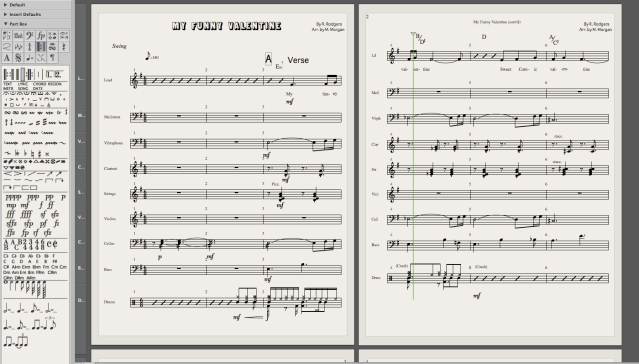 The string pizzicato and clarinet staccatos are a hair offset to give it a syncopated feel. I also added a Mellotron Flute sample to add some texture.
Next came time to sing, it's hard to compete with the likes of Sinatra, Miles Davis, or Chet Baker but I did my best.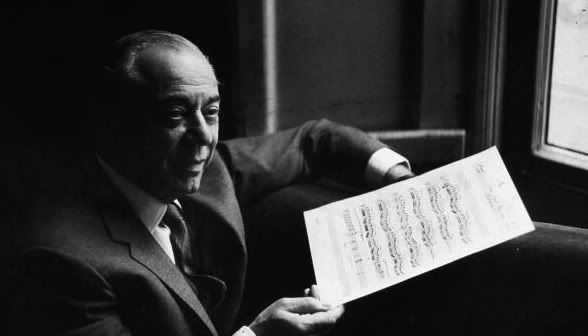 This has been an enjoyable learning experience and I've found a new respect for songwriters and arrangers like Richard Rogers (famous for musicals like Sound of Music, South Pacific). These men haven't received that much credit over the years although their songs seem to stay in our heads.